Targeting locations can be beneficial to reach a specific audience and push relevant content to those viewers. By selecting a target location, only viewers within that mile radius will be able to see that content, whether it be a type of media (e.g., slideshows or timelapse), an ad, or an offline replacer.
To set target locations in the Media Channel, follow the steps below:
Log in to your profile at

clients.ozolio.com/login/
Open CAMERAS and find the camera you wish to edit their media channel with.
Open 'Edit Media Channel' in the 'ACTIONS' dropdown.
The Ozolio Media Channel allows you to add multiple feeds to your live player. For more information on how to organize the Media Channel, please look at our articles:
How To Configure A Camera Media Channel.
How To Add Content Into Media Channel Selector.
Expand the feed you want to set the 'TARGET LOCATION.'
Scroll to the bottom of the drop-down to the Target Location box.
Click the blue-button 'SELECT ON MAP.'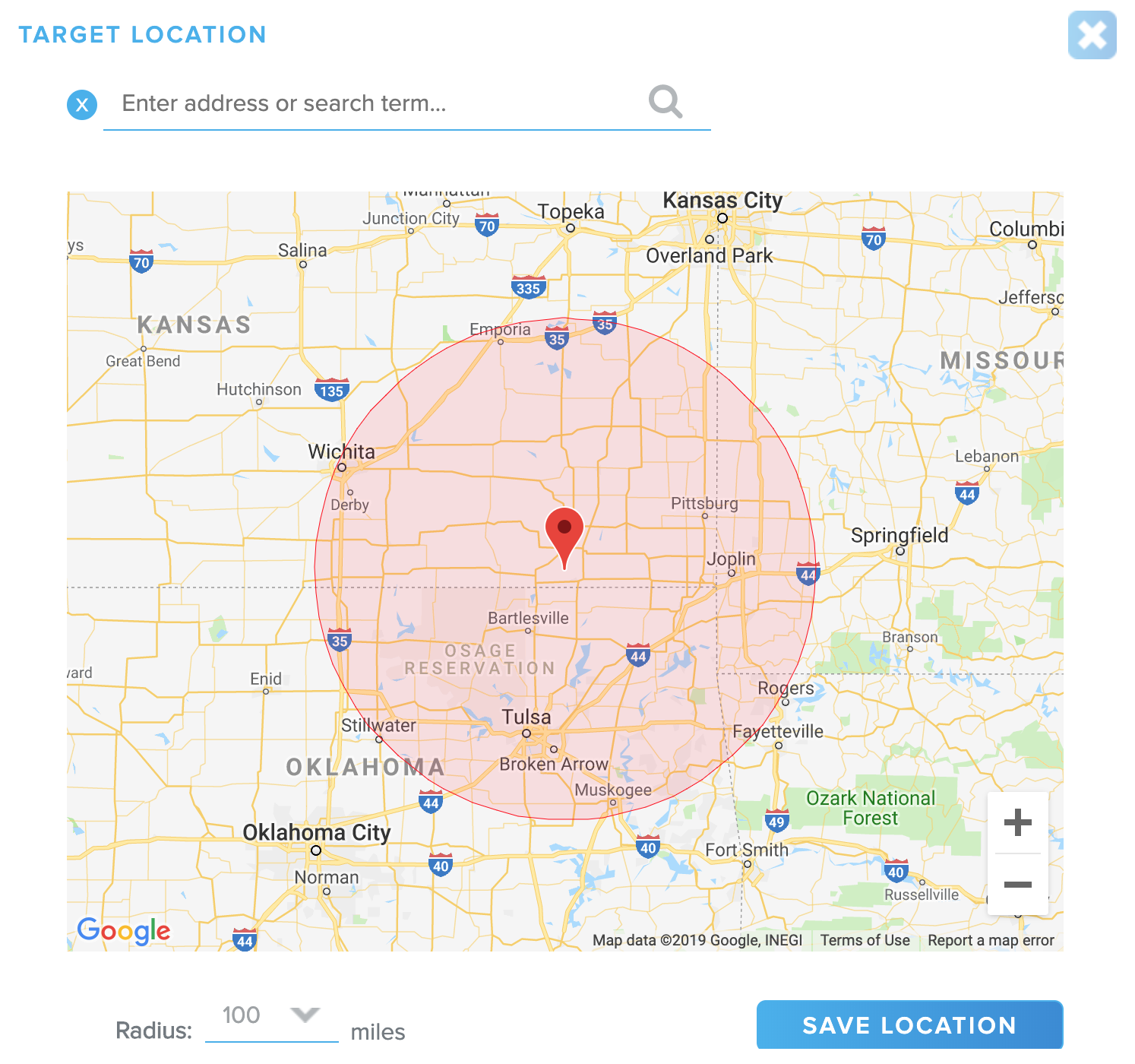 Enter the exact address or name of a location where content will be targeted to.
Below the map, select the mile radius.
Click 'SAVE LOCATION.'
Scroll to the bottom of the page and click 'SAVE CHANGES.'
If the above method doesn't work, please contact support@ozolio.com.